There's an old saying that I am sure most people out there have heard. It's the saying that "You only get one chance to make a first impression". That saying is so true! However, many website and blog site owners don't realize that the very same saying, which wasn't talking about anything other than when you first meet someone, also is true for websites and blog sites.
When someone first comes to your website or blog, what's the first impression that you want your site to make? Do you want them to think "Wow, nice site!" or something like "If you've seen one of these site's, then you've seen them all!"? Personally, I would prefer the first choice of "Wow, nice site!", and I am sure that most website and blog owners would like that as well.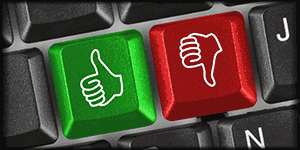 The feeling of having people come to your own site for the first time and being impressed at what they first initially see can be a great feeling for any site owner. Most website and blog owners want to standout from other sites and make an impression with their site visitors that is lasting.
Most site owners want to be original and give their site visitors something to see that special. Things like original and unique design characteristics that they have implemented into their site design. Perhaps even a layout for their site that people haven't seen before. Maybe even some highly unique website content that people won't find on any other website or blog site.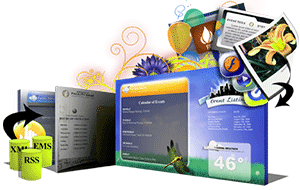 A website or blog site owner has many different aspects of their particular site that they can use to make a great first impression with their new site visitors. So I say, don't be content with having a website or blog site that looks and feels like every other site on the internet. Create something different and unique to your particular site. Create something that makes a good and lasting first impression, and that will be just one more reason that people will have to return to visit your website or blog site again and again!
If you have a comment, question or something else to share, please leave a reply below!

---
---