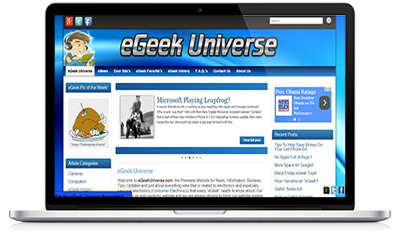 My third installment of "My Featured Website" is about a website called eGeek Universe (www.egeekuniverse.com). On eGeek Universe there are all kinds or articles, stories, tips and other information about electronics, mostly consumer electronics like cell phones, MP3 players, tablets, laptops and things along those lines. Instead of just providing you with information you can get on other websites or blogs, this website provides it's site visitors with a more down to Earth way of presenting the information they share with their site visitors.
I have been to thousands of websites and blogs that were covering electronics in one form or another and they all seem to be kind of "BLAH" as far as how they present their information, kind of like their target audience are robots or something. Most of the information online can be found on many different websites so I think it's best for a site to try to provide that information in a better way. That way if their readers enjoy reading their articles, stories and posts they are more likely to come back to that website or blog and maybe even bookmark the site. Who knows, if someone enjoys a site enough they might even tell their friends, family of other people they know about that site and that is always good for a website. Word of mouth is some of the best advertising you can get if you are a website or blog owner, AND it's Free!
Ok, back to the website I was talking about. On eGeek Universe there are also some useful articles on things like how you can speed up your Android Smartphone and how to wipe out all the information / data on your iPhone. That can be very useful if you are giving your old iPhone to a family member, friend or even selling it. You don't want your old data to be spread out all over the internet, stuff like phone numbers and credit card info.
They also have what they call the "eGeek Pic of the Week" which is usually something that has to do with electronics. I have seen cats playing with iPads, dogs working on laptops and all kinds of other cool pics. After you get done reading this article why don't you go over to www.egeekuniverse.com and check the website out. Don't forget to tell me what you think of the eGeek Universe website after you have checked the site out.
If you have a comment or question about eGeek Universe then please feel free to leave me a message below, I always welcome the input of my website visitors.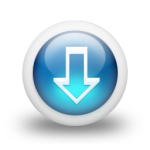 ---
---