Hello and welcome to Ulterios.com. Here you'll find articles, stories and other good information about things that I think might be useful, helpful or interesting to others as well as a few things that have cross my path in life that I think people will enjoy. I cover a wide variety of subjects as well as some favorite websites that you might enjoy checking out. I also have a "Resources" page with some useful information found on other websites and blogs from around the internet.
Go ahead and take a look around and feel free to leave a reply at the bottom of any of the pages in my site or if you prefer, you can send me message from my "Contact" page with your opinion, any suggestions as to how to improve this website or any other reason you would like to contact me. My website visitor's input is always welcomed here.
Thanks for checking out ulterios.com. I update and add new articles, stories and information to my site often, so hopefully you will visit again soon to see my latest articles, information and other things I want to share with everyone.

Below are some of my latest and/or most popular articles and posts along with an excerpt of what they are about. If you want to read the full article or post then just click on the title or click on the "READ MORE ! " link.
---
---
Everyone Makes Mistakes, Not Everyone Learns From Them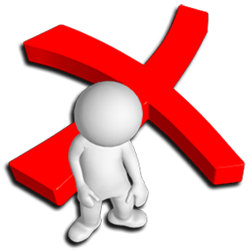 Although not everyone will easily admit it, everyone does make mistakes. This is just part of life and the lessons that we must learn in our lives. If we don't learn from our mistakes, what is to prevent us for repeating those same mistakes again? You know, sometimes making mistakes is just plain unavoidable.  READ MORE!
---
---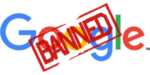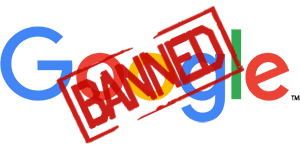 I bought a domain a couple of weeks ago that was a drop/expired domain. I got it for registration fee (the regular cost to register the domain) and it is a good, dictionary word domain. I did my normal research on the domain before I bought it and everything looked good except that it had nothing in the Google index. READ MORE !
---
---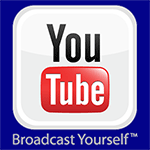 In this installment of "My Featured Website" I will be talking about a website that most people know about and have used at one time or another, that website is youtube.com. This is the worlds largest and most popular video sharing and watching website. A little fact about you tube that most people don't know is that youtube.com is the #3 website in the world. READ MORE !
---
---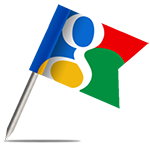 I'm starting a new page in which I will be featuring a certain website or blog a few times a month. I will discuss why I think it deserves to be featured in this section, either good or bad. I will talk about my thoughts and views on the website from my personal experience and some experiences I have talked about with other people. READ MORE !
---
---

The internet plays an important part of the lives for many people all over the world. The internet helps to provide up with a quick and efficient way to find whatever it is that we are looking for at any given time. Weather you are looking for the latest news stories, trying to see what the weather forecast will be, you are looking to make a purchase, or many other things, the internet is where millions of people look first. READ MORE !
---
---
 If you have a question or comment, feel free to leave me a message at the bottom of any of my pages, articles or posts! You may also send me a message from my "Contact" page.
---
---