Hello and welcome to my website. Here you'll find articles, stories and other information about things that I think might be useful or helpful to others. I cover a wide variety of subjects as well as some favorite websites that you might enjoy checking out. I also have a "Resources" page with some useful information found on other websites and blogs from around the internet.
Please take a look around and feel free to leave a reply at the bottom of any of the pages in my site or you can send me message from my "Contact" page with your opinion, any suggestions as to how to improve this website or any other reason you would like to contact me. My website visitor's input is always welcome here.
Thanks for checking out ulterios.com, I update and add to my site often so hopefully you will visit here again soon to see my latest articles, information and other things I want to share with everyone.
Below are some of my latest and/or most popular articles and posts along with an excerpt of what they are about. If you want to read the full article or post then just click on the title or click on the "READ MORE ! " link.
---
---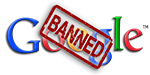 I bought a domain a couple of weeks ago that was a drop/expired domain. I got it for registration fee (the regular cost to register the domain) and it is a good, dictionary word domain. I did my normal research on the domain before I bought it and everything looked good except that it had nothing in the Google index. READ MORE !
---
---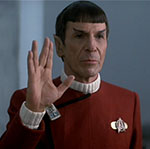 Friday February 27th 2015 will be the day that Cultural Icon Leonard Nimoy, the famous actor from the original Star Trek TV (Television) series who played Mr. Spock passed away. His wife, Susan Bay Nimoy said that Leonard's cause of death was end-stage chronic obstructive pulmonary disease. READ MORE !
---
---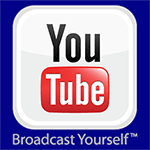 In this installment of "My Featured Website" I will be talking about a website that most people know about and have used at one time or another, that website is youtube.com. This is the worlds largest and most popular video sharing and watching website. A little fact about you tube that most people don't know is that youtube.com is the #3 website in the world. READ MORE !
---
---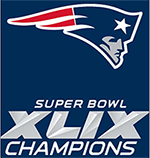 Well another NFL Superbowl is behind us and the New England Patriots came out on top to become the champions of NFL Superbowl XLIX (49), topping the Seattle Seahawks 28 to 24. Although this Superbowl started out slow, it ended in a very exciting way to give the New England Patriots their fourth NFL Superbowl championship. READ MORE !
---
---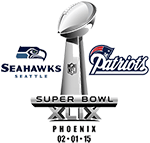 I am a big NFL football fan. I have been watching theNFL on TV since I was in kindergarten. All growing up I was a Dallas Cowboys fan and most of the time you saw me I was wearing a Dallas Cowboys t-shirt or cap/hat. That was till it was baseball season at which time my sporting attire was that of the Los Angeles Dodgers Major League Baseball (MLB) team. READ MORE !
---
---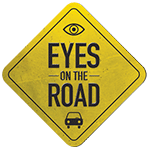 These days there are many distractions that can get a driver of a car, truck or whatever distracted. Everything from messing around with your stereo to checking Facebook on a Smartphone can cause a driver to take his or her eyes off of the road while driving which in many cases can lead to an unexpected accident. READ MORE !
---
---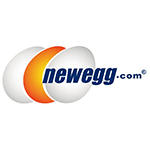 Well in this installment of "My Featured Website", I thought I would feature Newegg.com. One reason I thought I would feature this website is because I love electronics of all kinds, especially computers and Newegg.com has tons of awesome things for an electronics enthusiast to check out. If you love electronics, especially then this is a MUST SEE website. READ MORE !
---
---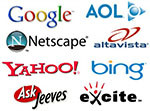 I have to say that I am the type of person who does a lot of web searches. I am always looking for information about one thing or another. Google, Bing, Yahoo and Duckduckgo are my usual search engine websites of choice but I do stray for one reason or another. I am the kind of person who starts out looking for information on one topic / thing but then I see something and that leads me to doing a web search on something else. READ MORE !
---
---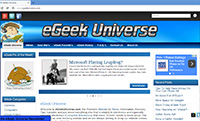 My third installment of "My Featured Website" is about a website called eGeek Universe (www.egeekuniverse.com). On eGeek Universe there are all kinds or articles, stories, tips and other information about electronics, mostly consumer electronics like cell phones, MP3 players, tablets, laptops and things along those lines. READ MORE !
---
---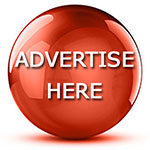 Like many people out there on the internet, I started my website / blog as just a way to express some thoughts, ideas, viewpoints and whatever else I wanted to share with the world. As time has gone by and the number of people who come and visit my site has increased I had pondered the idea of putting up some advertising on my site. READ MORE !
---
---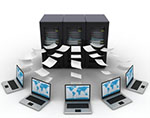 I thought I would write an article about domain names (Internet Addresses) and web hosting service since they are both something I know about. Now don't misunderstand me, I don't know everything there is to know about domain names and web hosting but I do know more than the average person does. READ MORE !
---
---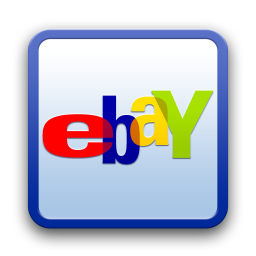 This is my second installment of "My Featured Website" so I thought I would talk about one of my other favorite websites, eBay.com. Now I am sure pretty much everyone has heard of eBay. They are the biggest online auction website in the world and have been around for getting close to twenty years.READ MORE !
---
---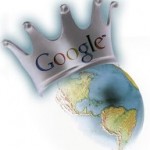 I'm starting a new page in which I will be featuring a certain website or blog a few times a month. I will discuss why I think it deserves to be featured in this section, either good or bad. I will talk about my thoughts and views on the website from my personal experience and some experiences I have talked about with other people. READ MORE !
---
---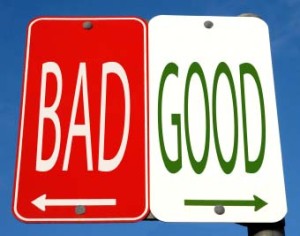 The internet plays an important part of the lives for many people all over the world. The internet helps to provide up with a quick and efficient way to find whatever it is that we are looking for at any given time. Weather you are looking for the latest news stories, trying to see what the weather forecast will be, you are looking to make a purchase, or many other things, the internet is where millions of people look first. READ MORE !
---
---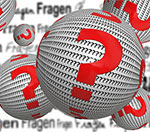 You might see the title to this article and wonder what the article is going to be about. The answer is domain extensions. Now many people aren't familiar with the term "Domain Extension" and for those who don't know what a domain extension is, here is the easiest definition I know. A domain extension is the suffix at the end of a domain name, like the most common .com or .net you see at the end of a web address (URL). READ MORE !
---
---
 If you have a question or comment, feel free to leave me a message at the bottom of any of my pages, articles or posts! You may also send me a message from my "Contact" page.
---
---